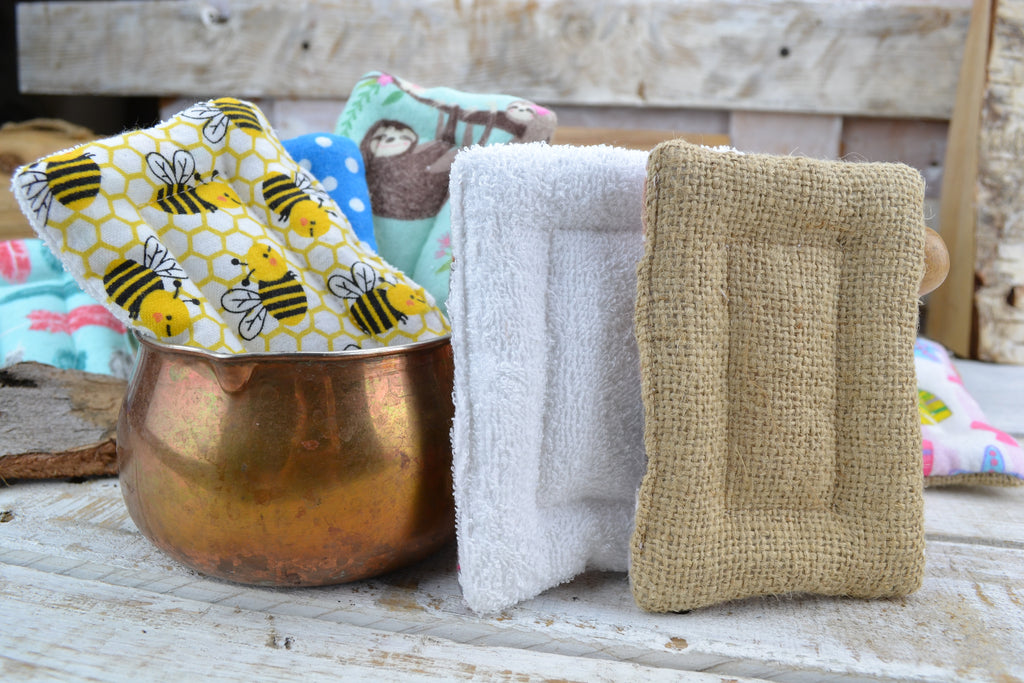 $4.75
$0.00
Zero waste sponge, Reusable Kitchen Sponge, Zero Waste, Choose Your Print
Unsponge is ideal plastic-free alternatives to disposable sponges and can be easily cleaned and reused. We use these in our own homes! Ideal for zero waste kitchen. They are also great gifts for friends & family.
Detail:
-- This sponge is one side 100% flannel, terry cloth or burlap backing.
The inside is 1" thick cotton batting.
*Please give us a note that which one(s) fabric print you'd like when you check out. Otherwise it will be shipped by random.
Cleaning Instruction:
*1/2 spoon white vinegar, and warm water soak into about 5-10 mins, squeezing water after washing and allow to air dry.
Handmade in Oakland, California