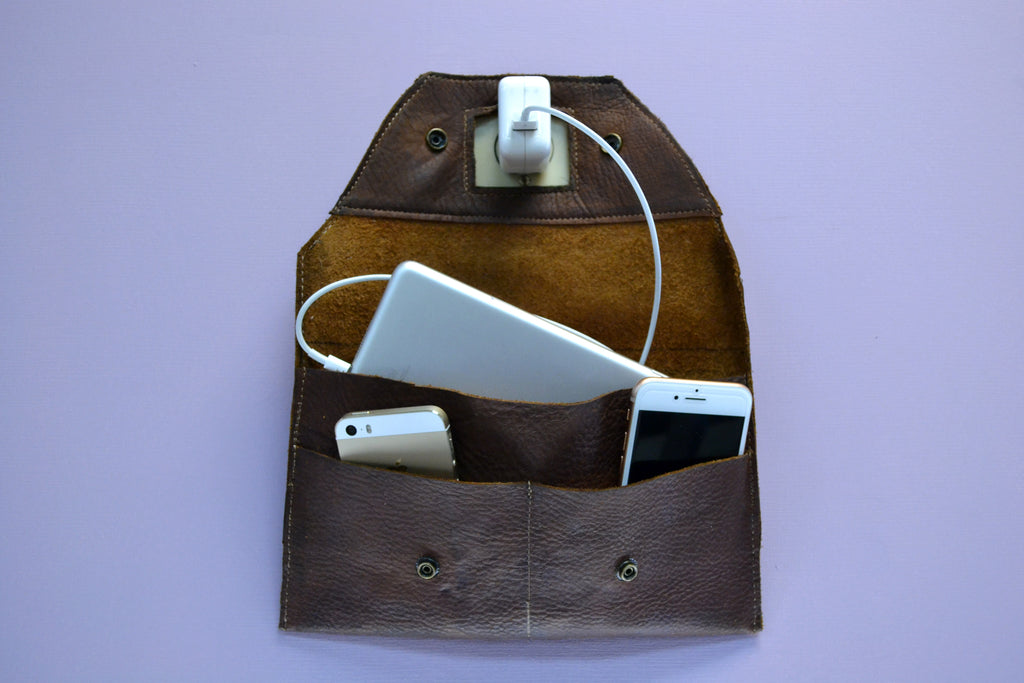 $21.99
$0.00
Recycled Leather ipad/ phone Charger Holder
Recycled leather hanging organizer. Perfect for bed or tableside phone charge, wire organizer and phone holder. Stylish distressed leather is durable and compact. Available in black and brown recycled leather.
Detail:
- Size: 12''(L)X 10.25''(W). 2 Small pocket size: 5''(W) x 4'' (H) , Big pocket size: 10''(W) x 5.5'' (H)
- Material: Distressed recycled leather
Note: Leather used for these pieces are recycled materials and may contain slight cosmetic imperfections such as scuffs or small scratches. We think it adds a bit of character to our pieces and will wear with you through your travels! 
Handmade in Oakland, CA